Background

British Virgin Islands (BVI) is the leading offshore jurisdiction with high degree of market awareness and acceptability.

BVI is a group of islands in the Caribbean Sea located approximately 80 kilometres east of Puerto Rico. BVI is a British Dependent Territory which became self-governing in 1967 and is a member of the British Commonwealth. Since introducing its International Business Company (IBC) legislation in 1984, the BVI offshore financial services sector has developed, and is now the world's most popular offshore centre with around 700,000 companies incorporated.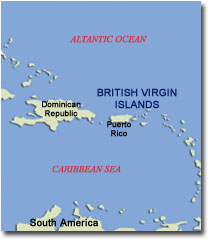 Law and taxation

The legal system is based on the English common law supplemented by local ordinances. There are no taxes levied on BCs with the exception of the annual government licence fee. Companies that fail to pay their licence fee by the due date are subject to penalties and will be struck off for non-payment five months after the due date.

Corporate requirements

Standard Authorised Capital is 50,000 shares at US$1 each.

Minimum of 1 shareholder, either natural person or legal entity can be a shareholder, any nationality except BVI residents.

Minimum of 1 director, either natural person or legal entity can be a director, any nationality.

There are no requirements for annual meetings or audited accounts.



COMPANYSEC.COM LTD does not guarantee the accuracy or reliability and accepts no liability for any loss or damage arising from inaccuracies or omissions on this site. Copyright c 2000-2014. All rights reserved.